Hotel Services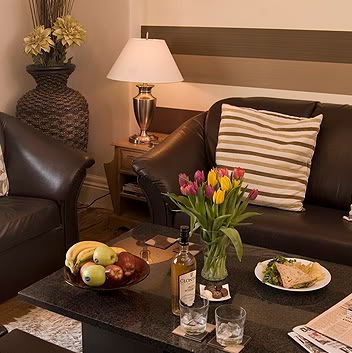 BUSINESS SERVICES:

WIFI is offered free of charge on an open network in public areas.
It is also available in most bedrooms, please check if you prefer to have the service in your room with us.


Early continental breakfast or a 'packed' breakfast to take away can be arranged.


Use of fax machine available free of charge (max.5 pages).


Our lounge can be used (if booked in advance) for small informal meetings or interviews.


Tea & coffee & biscuits available throughout the day to order.


.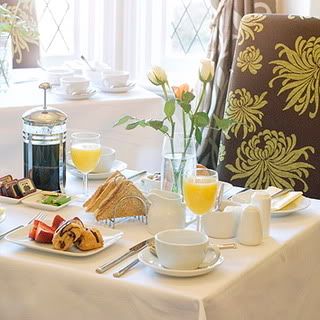 DINING SERVICE & BAR:

Evening meals are offered daily, orders taken until 3pm only, menu changes daily.


Snack menu is served from 11am - 9pm either in lounge, dining room or bedroom, includes sandwhiches, ommlettes, jacket potatoes and scones.


Breakfast - served 8.30am - 9.30am daily, until 10am at weekends. Continental service available before 8.30am.


Licensed Bar, open until 11pm, with a small selection of wines, spirits and draught lager. At certain times of the year, the bar will be operated on an 'honesty bar' basis.


Evening meals served from 6pm - 7pm every evening.

.

Other items are available to purchase to have in your room ready for arrival are shown below.
Champagne
A bottle of French champagne on ice and champagne glasses upon your arrival
(arrival time required to put on ice)
Champagne may differ from an imagery
Chocolates
Large box of Belgian Chocolates
Will be in the room upon your arrival
Please call if you wish to order a different size or specific brand
Flowers
Seasonal bouquet of flowers
Type of flowers will vary according to season
Size of bouquet may vary
Please call to discuss specific requirements
Wine
A bottle of white, red or rose wine
Type and choices available may vary
Specific requests can be dealt with if you telephone direct
Prices may vary for individual requests